Personality Quizzes??!!




Simple Tips For Stop The Confusion
Have you used personality quizzes before? Are any "luck" with that? Did you find out something new about yourself? How do you use them? All these questions come to mind while approaching a self assessment.
Personality tests have been used now for decades by psychologists.
And even do there are still some skepticism on the idea that a person can be evaluate with use of a test. Especially from people that don't really know about the science behind.
For decades in many professions especially in military they use personality quizzes or personality assessment tests for choose the right candidate for the job.

So whatever we like or believe in this testes or quizzes we cannot denial their existence and their use. So let me give some explanation here on how they work.
Click here to share your experience taking quizzes!
Finding A Good Personalty Assessment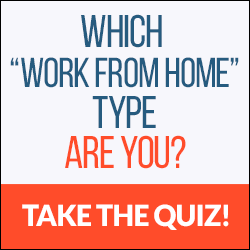 They are really good approach in understanding the personality of a person. But there are, in my opinion, few things to consider before using theme.
Find reputable test / quiz that has proven to give accurate results by other users.
Try many of them with multiple categories.
Chose the category that you are only interested in.
Compare the results from all the quizzes and make your own consideration.
Consider to hiring a professional person to do the work.

Hiring Someone
Maybe you're asking why I should consider to hire a professional? Well, we can all work on our self to improve any area of life and get the results. That's way this site is about Self Improvement topics.
But we need to understand that sometime test, assessment or personality quizzes are not part of our daily profession. And unfortunately they do require bit of knowledge. Anybody can do it. But most us don't have experience for evaluating the results and give full spectrum of consideration.
So you can hire a specialist to do job, like: psychologist, life coaches, human resource specialist, counseling etc. Getting good professional help is smart idea, because will speed up the process about knowing and improving yourself.
I'm not trying to sell you something here. But knowing yourself is the first thing to do, so you must do it well, before you can move forward.
Personality Tests Are Not Perfect
An other factor that you should consider when you take one of this tests, especially the one that you find online, there are tons on the web. It's the result are:
Once you got the results even from the best test around is not holly grail but it is just an assessment of yourself at the moment in time
Another thing to consider is the fact you find the results accurate because you're validator. I like personality quizzes even if it sounds like I don't. I just want make sure that or you do it in professional way not just for fun. In that case don't take the results too seriously. The consideration made above are based on the fact that who's answering the multiple choice question: it's you. That means every time you give an answer consciously or unconsciously your validating yourself.
That's why any good quality test will give you results that fits in a general profile. And you'll always find some true in it.
Different Types Of Tests
There different types of personality tests like: personality assessment, intelligence test, career aptitude test and many more like romance quizzes, relationships, finance, sport so on.
I started to use them, first of all to find out what I didn't know about "planet me", so that was the spirit. Then later I've realized that personality quizzes are good tools for checking my improvements.
What I am trying to say is that you always you have room for improvement....even with your personality which is the combination of thoughts, feelings and behaviors. My suggestion is to not become discouraged with any type of results that you get.
I am sure you can get a good indications about your personality and can push forward in the self improvement journey.
Conclusion Personality Quizzes

In the in end the only person that knows your personality it's not a test but you. So the results that you see are mere reflection of thinking about yourself and your paradigm but that is not you. That is the "map of your reality" and you can change that map anytime . As long you don't confuse the map with territory. So the same personality quiz that you took 3 years ago can give you different result today.
I hope you've enjoyed this article and information in it as much I did in writing it. Also I would like to hear your experience whit personality quizzes just share your story below.

---
What's your Experience with Personality Quizzes?
Have you taken a personality quiz before? If you have, we would love to hear about your experience? Tell us your story! Share it here!

---
SELF IMPROVEMENT PROGRAM
› PERSONALITY QUIZZES
Related sites:
Variety of education courses and earn a degree online with Thedegreeexperts